Dear parents and guardians, we are pleased that more and more of you are aware that prevention and early diagnosis of ocular defects is very important in shaping the further development of your child!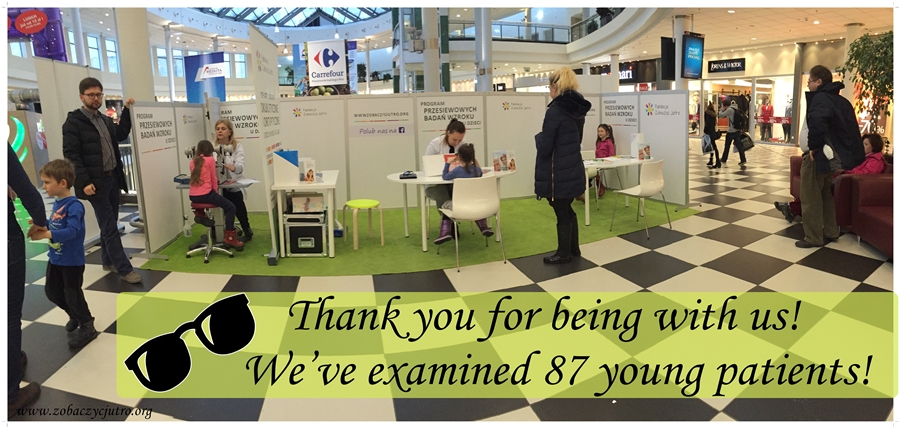 We always look forward to meeting you because we care deeply about the health of the young patients.
During the vision screening we checked visual acuity for distance and near vision, binocular vision (using synoptophore) spatial vision (TNO test, butterfly), euchronotophy (Matsubara test) and we did a so-called 'cover test'.
We would like to thank you for your attendance and participation!
Children who had any abnormal results in at least one screening test were invited for a further evaluation and eye examination and an orthoptic diagnosis. The examination took place at the office of The Sight for Tomorrow Foundation near Arkadia Shopping Mall in Warsaw.
Book your child in for a visit any time. We accept bookings throughout the year. CONTACT: 22 266 09 95
The patients did very well during the examination which is also great fun! As you can see, the examinations are quite pleasant:
Just smile! We love that.
Wow! Well done 😉
It's an easy test 😉
Very well, little girl!
It is a piece of cake!
And… it's funny!
A smile on a child's face is our motivation.
Test for spatial vision (the Butterfly Test):